Full Service In-House Repairs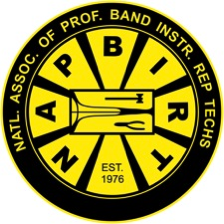 New School of Music
has a reputation for dependable, on-time repairs for virtually every musical instrument. We service brass, woodwind, percussion, and string instruments of all kinds—from student models to high-end professional instruments. Because we want all of our students and customers to reach their highest musical potential, we take great pride in helping you keep your child's instrument in perfect working order. Our personable, friendly technicians are members of National Association of Professional Band Instrument Repair Technicians (NAPBIRT), will give you an honest assessment of your instrument and the work it requires, and even give you helpful tips on how to keep your instrument in peak performance condition to minimize return visits to the repair shop. Our in-house repair facility is located in
Buford, GA 30518,
music center.
We have a frequent delivery schedule for our our facilities ensuring timely repairs for customers of our music centers and extension schools.
State-of-the Art Ultrasonic Cleaning Technology
A clean horn is a healthy horn.
Why should musicians have their instruments cleaned professionally ULTRASONIC CLEANING TECHNOLOGY and unique chemistry equal a modern environmentally safe approach that not just rinses the instruments but thoroughly removes the calcium buildup in a horn. This is truly a dream come true for the repair technicians.


More and more band directors are beginning to understand the need for annual professional band instrument cleaning. Do you use the same knife, fork and spoon day after day with out cleaning it? Consider this analogy?.. Not thoroughly cleaning your instrument inside and out professionally at least once a year amounts to using unwashed eating utensils over and over. Every horn player and band director knows that the calcium / organic materials build up inside a horn. That is a nice way of saying the build up is really a composite of everything the musician has eaten over the last 24 hours or so. This is contamination to the metal and in time causes the metal to oxidize and metal failure occurs. The repair technicians call it ?rot? when the lead pipe of the horn rots out.