MUSIC LESSONS ONLINE OR IN-STUDIO
---
New School of Music teaches music lessons at our campuses located in Buford, GA 30518, Dunwoody/North Fulton, GA 30338, Lilburn, GA 30047, Johns Creek, GA 30097, Fayetteville, GA 30215, and Flowery Branch, GA 30542. Music lessons are the cornerstone of the New School of Music experience, and we welcome students of all ages and levels of ability. New School of Music's faculty of qualified and passionate music teachers teach approximately 90,000 music lessons per year at NSM and we have taught over one-million lessons since our founding in 1997. NSM music teachers teach music lessons on virtually all musical instruments, including piano, guitar, bass guitar, voice, flute, oboe, clarinet, bassoon, saxophone, trumpet, french horn, trombone, baritone, euphonium, tuba, violin, viola, cello, double bass, drums and percussion. Our happy and successful music students have a great time learning at New School of Music.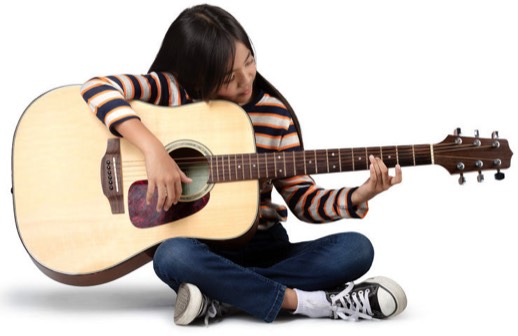 Our Accreditations
and Affiliations:
Get Music Lessons on all Instruments, for all Ages and all Levels of Ability
Buford, Dunwoody, Lilburn, Johns Creek, Flowery Branch & Fayetteville, Georgia

WHY TAKE LESSONS AT NEW SCHOOL OF MUSIC
Safe & Secure
All NSM teachers complete an annual criminal background check through accredited background screenings companies. Students & families can rest assure learning from our teachers.
NSM Certified Teachers
Our instructors have been carefully selected for their high standard of musical excellence & love of teaching. We verify music degrees, criminal background checks, teaching experience, performance experience and references.
Convenient Locations and Scheduling
With six Atlanta area locations, 80 teachers, and lessons taught in the evenings and on weekends, you are sure to find the right fit for your budding musician.
All Ages & Abilities
From beginner to advanced students, we have taught over one million lessons since 1997! We teach Piano, Guitar, Voice, Band and Orchestra Instruments and more
.
No Long Term Contract
Your commitment to music lessons are simply month-to-month. Our teaching philosophy is to instill a love of music through inspiration. Therefore, we have no reason to bind students into long contracts.
Knowledgeable Lesson Directors
We know our stuff and have your answer. Unsure what is a good instrument for your child, or what instruments and supplies you need? Please contact any location. We are here to help.
Easy Payment Options
Paying for your lessons at New School of Music is easy! Choose to pay for your lessons in our schools, online, or use our easy monthly auto-debit options.
Quick & Easy Matching Process
With over 80 teachers on staff, we are able to accommodate families with multiple students.
WHAT OUR STUDENTS ARE SAYING
The people here have truly touched my heart in just one session. It all started with a phone call to Emily, her approach and sweetness led me in. From the moment I stepped in the door the enviroment was awesome. My son is taking drum lessons. Joey's passion for what he does presents a wonderul environment. Thank y'all so much! Nikki Lake (facebook)
Mr. Birchby, the violin teacher, is truly a treasure!! He's a violinist, philosopher & guide... Balaji J. (yelp)
NSM has the most talented and dedicated group of music teachers. I have trusted my son's musical education to NSM for over 4 years and we couldn't be happier. The staff is very friendly and knowledgeable. They also helped us with quality instrument rentals for my son's school band. I totally recommend them! Mili Zapata (facebook)
My 7yr old Cash loves taking drum and piano lessons from John Toni Peasley-Covert (facebook)
I have seen so much improvement in my child's piano playing. He is really enjoying himself now and looks forward to his lessons every week. Diane Harville (website)
New School of Music is a great place to get a professional music teacher. They set me up with one who met all my expectations. I want to thank my teacher for helping my singing voice to sound better than ever! Suzanne Janelle (google)
I think that New School of Music is a great place to take lessons because the staff is always friendly and encouraging. They inspire you to do better, and try harder, both in life and in your lessons.James Rice (google)
I really love the teachers at New School of Music. Each one is unique and can provide something different to each student. I've learned so much in such a short period of time. They really have the best of the best teaching there. R. Booth (google)
My daughter takes lessons at the Lilburn location. She plays the double bass. Drew is so excited and interested in my daughters development. He loves the Bass and plays different styles of music so my daughter is learning more than just technique. To me, it seems like music appreciation. The folks at New School are a pleasure and the rates are very affordable. JaNohn Bowen (google)
Great teachers! Friendly environment, and good for most ages (5+) Petal Anne (google)