My name is Kyle. Welcome to my NSM Studio Wall.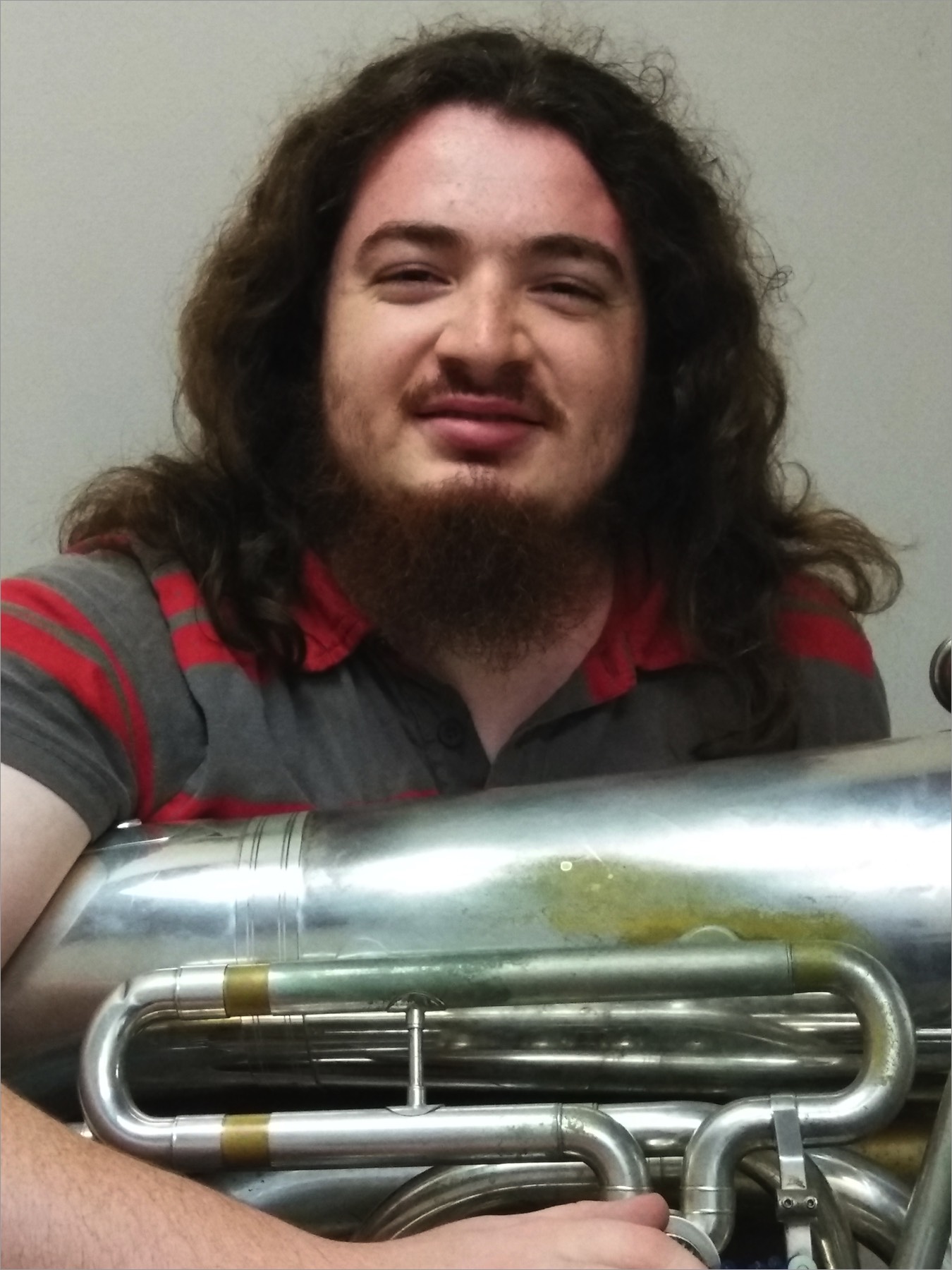 Kyle Loughman
Applied Instrument: Tuba
Secondary Instruments: Euphonium, Trombone
GSMAC Musician: Gwinnett Symphony Orchestra: Co-Principal Tuba (2017-2019)
Campus: Online
NSM Faculty: Since 2017

Kyle graduated Kennesaw State University with a bachelor's degree in Music Education. Kyle is an experienced performer in Wind Ensemble, Symphony Orchestra, Brass Quintet, as well as other low brass ensembles. He believes that all students have the potential to be great through the use of his multifaceted method of teaching, some of which include playing by ear through call and response, emulating great performers by listen to and studying professional musicians, and through rudimentary singing of the music being studied. Ultimately, Kyle brings a positive attitude to his students of all ages and abilities.
Kyle's
Teaching Locations
Kyle is currently available for online lessons
Make a one-time lesson payment or pay your registration fee. You may pay with a credit card, debit card or PayPal account.
To pay with a credit card or debit card, locate "Don't Have A PayPal Account?" on the payment screen.