Robert Trocina Co-Founder & Director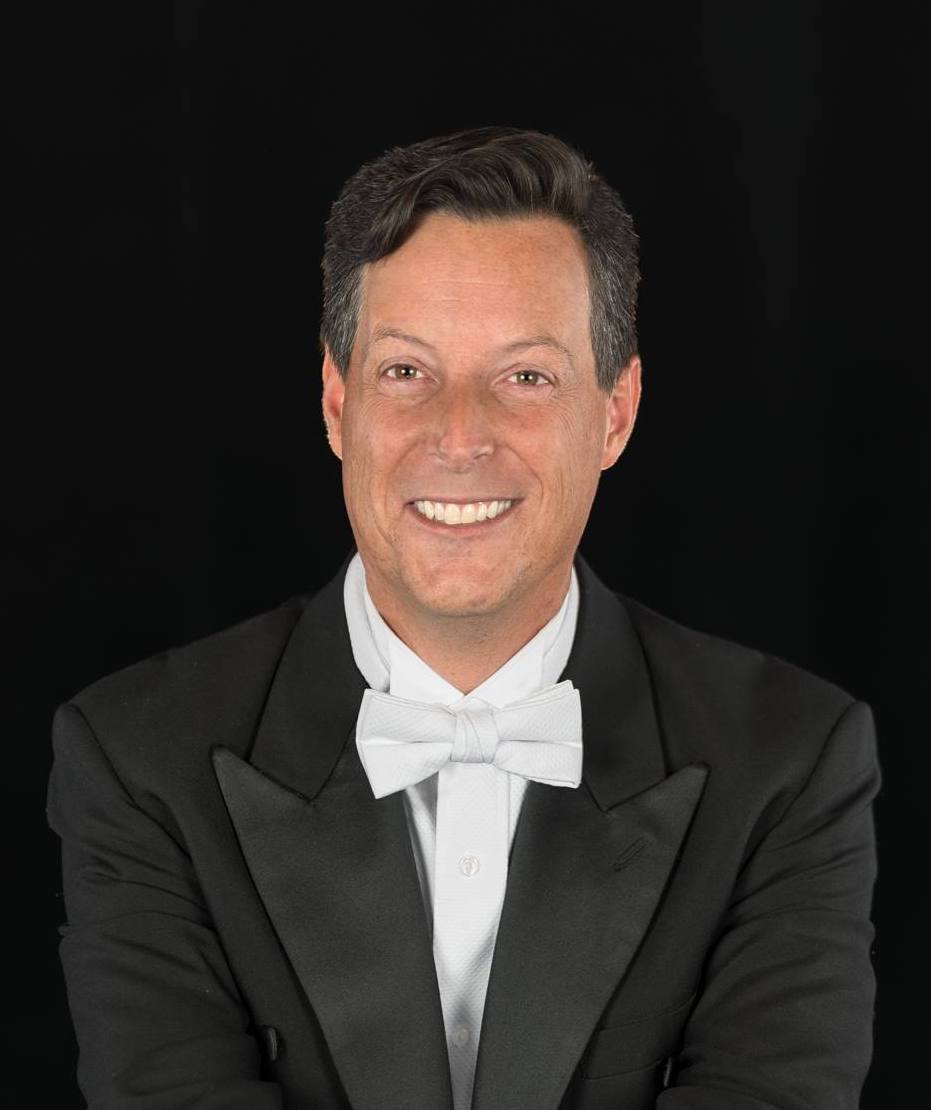 Noted as "a brilliant conductor" who "formally lives within the music" by Odenwälder Zeitung, Wald- Michelbach, Germany, Robert Trocina is an accomplished Conductor, Artistic Director, Educator and Entrepreneur. He is recognized for his innovative approach to programming and "deep commitment to education of musicians and audiences of all ages" by ArtsATL.
Robert Trocina serves as the Music Director of Gwinnett Symphony Orchestra (GA) and Artistic Director of Gwinnett Symphony Musical Arts Consortium since 2006. He serves as the Music Director of the Georgia Ballet since 2019, Northeast Atlanta Ballet since 2008, and Executive Director/CEO of New School of Music since 1997. Mr. Trocina made his Opera debut as Guest Conductor of Capitol City Opera, where he conducted acclaimed performances of Puccini's Gianni Schicchi and Mozart's The Impreserio. He served as Guest Conductor and Artistic Director of Korean American Symphony Orchestra and Chorus for the 50th Anniversary Korean American Friendship Celebration. In Atlanta he served as Guest Conductor of Atlanta Philharmonic Orchestra, Atlanta Musicians Orchestra, and was Associate Conductor of Atlanta
Wind Symphony from 1998-2003.
Internationally, He served as Principal Guest Conductor of Starkenburg Philharmoniker (Germany), where he lead concerts on the Neujahrskonzerts Series in 2018 and 2019. He served as Guest Conductor of Chernivtsi Symphony Orchestra (Ukraine). And he served as Guest Conductor Bad Vilbeler Kammerorchester (Germany), where he will return in 2023 to lead a concert at Burgfestspiele Bad Vilbel Festival held in the Bad Vilbel Castle. Mr. Trocina has performed as a conductor or trumpeter in 38 United States, as well as Canada, Holland, Belgium, Denmark, Germany, Ukraine and Sweden.
An active Ballet Music Director of 15 years, Mr. Trocina has lead over 170 full-length ballet performances including acclaimed performances of Prokofiev's Cinderella, Tchaikovsky's Sleeping Beauty, Swan Lake, The Nutcracker; and an original production of Peter Pan. He
currently serves as Music Director for both The Georgia Ballet and Northeast Atlanta Ballet.
As Music Director of Gwinnett Symphony Orchestra, Mr. Trocina has conducted performances featuring major symphonies, concerti with acclaimed guest soloists, world premier works and works for symphony orchestra and chorus, such as Beethoven's Ninth Symphony. With a strong commitment to programming concerts of the standard repertoire, he has conducted major symphonies and works by composers such as Mahler, Tchaikovsky, Mozart, Beethoven, Sibelius, Britten, Stravinsky, Prokofiev, Rimsky-Korsakov, Ravel, Hanson, Bernstein, Copland, Gershwin, Brahms, Strauss, Rachmaninoff, Haydn, Schumann, Elgar, Verdi, Dvorak, Shostakovich, Bartok, and Wagner.
Under Mr. Trocina's Artistic Direction, Gwinnett Symphony Musical Arts Consortium (GSMAC) has grown to include the symphony orchestra, symphony chorus, chamber orchestra, wind orchestra, chamber singers, jazz orchestra, and youth orchestra. He recently organized a Ukraine benefit concert that raised over $20,000 to support humanitarian needs during the war. He has developed concerts featuring world premier performances of new compositions, notably the world premiere of Andrew Webb-Mitchell's, Songs of Awe and Wonder, for which the composer traveled from China to attend, and Concerto for Piano and Orchestra by Venezuelan composer, Jose Manuel Garcia. For eight seasons Gwinnett Symphony Chamber Orchestra has hosted winners of the International Conductors Workshop and Competition as Guest Conductors. Mr. Trocina established Gas South Theater (formerly Infinite Energy Center) as the ensembles' primary performance hall, a residency GSMAC has held since 2007.
With a strong emphases on youth education, Mr. Trocina serves as Executive Director/CEO of New School of Music, a music conservatory he co-founded in 1997 with Mr. Rick Smith. NSM has grown to six campuses, has an enrollment of approximately 1200 students, and provides approximately 1000 instruments annually to students participating in school band or orchestra programs throughout North Georgia. NSM has provided free or reduced priced instruments to underprivileged and refugee students in the Atlanta area. Mr. Trocina served as Music Director
of Gwinnett Children's and Youth Orchestras from 1997-2006. He continued this commitment at GSMAC where he established a youth orchestra program which features an annual "Side-by- Side" concert with members of the Gwinnett Symphony Chamber Orchestra. Mr. Trocina teaches trumpet, horn and trombone at New School of Music where his students frequently place in Georgia's All State Band, Governors Honors, prestigious youth orchestras and wind ensembles, and have earned scholarships to pursue degrees in music. Through a partnership with GSMAC, NSM students are provided hundreds of free concert tickets to GSMAC concerts each season.
Mr. Trocina attended Dr. Baily School of Music at Kennesaw State University on scholarship where he received a BM in Music Education and was awarded the departmental honors certificate in education. He completed studies in orchestral conducting at Georgia State University School of Music, and music performance at Schwob School of Music at Columbus State University. He studied conducting under Patricio Cobos, William Fred Scott, Steven Byess, Thomas Wubbenhorst; and trumpet under Mark Hughes, Jim Thompson and Stephen Winnick. He is a member of The League of American Orchestras, Georgia Music Educators Association and Georgia Association of School Music Dealers, where he served as board president.
Mr. Trocina's repertoire list, concert archives, and press materials may be found at
RobertTrocina.com.