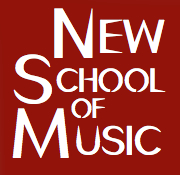 2021 Summer Music Festival
—Date Extended to Accommodate Student Summer Vacations—

New Date:
2021 Summer Music Festival: Saturday, August 7, 2021
Festival Performances and Awards Ceremony:
https://www.facebook.com/Newmusicatl/

SCROLL DOWN TO REGISTER ONLINE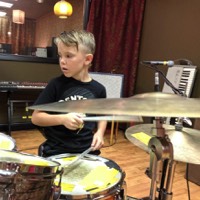 ELIGIBILITY

NSM's Virtual Music Solo and Ensemble Festivals are
open to all active NSM students on any instrument. NSM students may invite friends that are not enrolled at NSM to participate in an ensemble performance with you.
Due to Covid-19, you will record your video at home and submit it to us online by the posted deadlines below. The festival performance will be conducted as a Facebook Live event with an awards ceremony taking place immediately after the conclusion of each division.
FESTIVAL PERFORMANCES
Students may enter one SOLO performance and/or one SMALL ENSEMBLE performance for each festival. See "Video Recording and Submission Guidelines" below.
Virtually all music genres are permitted. However, your teacher must approve your selection(s).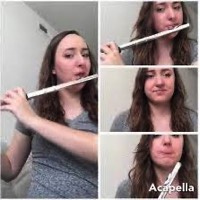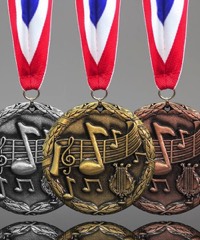 RATINGS & AWARDS
Students may choose to participate for "Comments Only" or for "Ratings"


Comments Only:
This category is available to anyone who would like to participate without the pressure of receiving a score. You will receive a participation medal and comment sheets from our judges offering congratulations and suggestions on areas of improvement.


Ratings:
This category is available to anyone who wants to receive a rating AND a rating medal for your performance. Your performance will be evaluated by our festival judges, and you will receive comment sheets, a score, and a rating. Your score will be kept confidential and your rating will be announced at the awards ceremony. The top three scores within each Division will be awarded a Grand Champions Medal instead of their ratings medal.


Ratings Include:
I - Superior
- Blue Medal

II - Excellent
- Red Medal

III - Good
- Participation Medal


Grand Champions:
The top three scores within each Division will be awarded a Grand Champions Medal:

1st Place
- Gold Medal

2nd Place
- Silver Medal

3rd Place
- Bronze Medal


SOLO DIVISIONS
Elementary I:
Kindergarten & 1st Grade

Elementary II:
2nd & 3rd Grade

Elementary III:
4th & 5th Grade

Middle School I:
6th Grade

Middle School II:
7th & 8th Grade

High School I:
9th &10 Grade

High School II:
11th & 12th Grade

College:
Students currently enrolled in any college music degree program

Adult:
Students 18 years and older who do not fit into any division above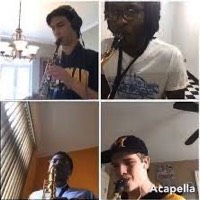 ENSEMBLE CATEGORIES (duets, trios, rock bands, etc.)
Note: Please select one ensemble category below. The ensemble will be placed in a Division based on the school grade the oldest student in the ensemble.
You may collaborate with your friends or record all parts yourself!
Only one member of your ensemble is required to be an active NSM student.


Brass:
Trumpet, French Horn, Trombone, Euphonium, Tuba

Woodwinds:
Piccolo, Flute, Oboe, Clarinet, Bassoon, Saxophone

Strings
: Violin, Viola, Cello, Bass

Rock Band
, Guitar, Bass Guitar, Drums, Voice, Piano/Keyboard, Solo Instrument

Drums/Percussion
(all styles)

Piano
(all styles)

Guitar
(all styles)

Voice
(classical and/or theater)

VIDEO RECORDING AND SUBMISSION GUIDELINES:
Please submit your video in .mov or .mp4 format to
info@newschoolofmusic.com
by the deadline posted below.


While we do not have a set minimum or maximum time requirement, your piece must be appropriate for the festival and approved by your teacher.


SOLO:
You may perform your solo with or without accompaniment, but we strongly suggest using any available accompaniment provided by your teacher.


ENSEMBLE:
Your ensemble should include no fewer than two musicians, and no more than eight musicians. Your ensemble performance can consist of any combination of instruments within the ensemble category you choose. While only one member of each ensemble must be a currently enrolled NSM student, all members must complete the application and submit payment by the application deadline.


Please state your first name, age, instrument, the number of months or years you have studied your instrument, and the title and composer/arranger of the piece you are performing at the start of the video recording.


COST:

The entry fee covers the cost of the medal, judging and video production for the live stream events:
$20 for one performance (solo or ensemble)
$10 for the 2nd performance if you choose to do a solo and an ensemble


REGISTRATION OPEN & DEADLINES
(EXTENDED):

2021 Summer Music Festival: Registration opens May 17, 2021 -
Last day to register is July 31, 2021
DATES & DEADLINES
(EXTENDED):
2021 Summer Music Festival:
Video Submission Deadline: July 31, 2021, 11:59pm

2021 Summer Music Festival: Performances & Awards Ceremonies:
Saturday, August 7, 2021, 10am, Facebook
Please submit your video in .mov or .mp4 format to
info@newschoolofmusic.com
2021 SUMMER MUSIC FESTIVAL
REGISTRATION - NOW OPEN
Registration Deadline is July 31, 2021

I agree to the festival policies and conditions listed in the descriptions on this webpage and permit NSM to use any videos submitted on social media