Welcome to NSM LAWRENCEVILLE
GEORGIA'S LEADER IN MUSIC EDUCATION SINCE 1997
---
Welcome to New School of Music Extension School at Discovery High School! We offer music lessons, band and orchestra sales, rentals and repairs and we serve the communities of communities of Norcross, Snellville, Stone Mountain, Lawrenceville, Duluth, Gwinnett County, Dekalb County. New School of Music offers music lessons on Flute, Oboe, Clarinet, Bassoon, Saxophone, Trumpet, French Horn, Trombone, Baritone, Euphonium, Tuba, Violin, Viola, Cello, Bass, Piano, Voice, Guitar and Drums! New School of Music at Discovery High School is located at 1335 Old Norcross Rd, Lawrenceville, GA 30045.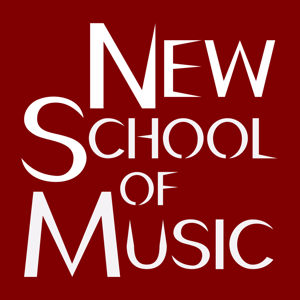 NEW SCHOOL OF MUSIC - LAWRENCEVILLE, GA
Discovery High School
1335 Old Norcross Rd,
Lawrenceville, GA 30045

Hours of Operation
Note: This location conducts music lessons only.
The facilities are available at scheduled lesson times only.
Please contact NSM Buford for scheduling or for any needed instruments and supplies.
Instruments and supplies may be delivered to the Flowery Branch location.

Contact Buford Headquarters for Details:
(678) 482.2884
Our Accreditations
and Affiliations:

MUSIC LESSONS ONLINE & IN-STUDIO
MUSIC LESSONS IN LAWRENCEVILLE, GA
---
Music lessons are the cornerstone of the New School of Music experience, and we welcome students of all ages and levels of ability. New School of Music's faculty of qualified and passionate music teachers teach approximately 90,000 music lessons per year at NSM and we have taught over one-million lessons since our founding in 1997. NSM music teachers teach music lessons on virtually all musical instruments, including piano, guitar, bass guitar, voice, flute, oboe, clarinet, bassoon, saxophone, trumpet, french horn, trombone, baritone, euphonium, tuba, violin, viola, cello, double bass, drums and percussion. Our happy and successful music students have a great time learning at New School of Music.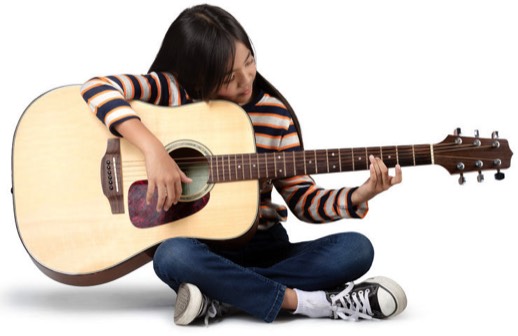 Qualified, talented & passionate ...
MEET OUR LAWRENCEVILLE MUSIC TEACHERS!
---
WHAT OUR STUDENTS ARE SAYING
The people here have truly touched my heart in just one session. It all started with a phone call to Emily, her approach and sweetness led me in. From the moment I stepped in the door the enviroment was awesome. My son is taking drum lessons. Joey's passion for what he does presents a wonderul environment. Thank y'all so much! Nikki Lake (facebook)
Mr. Birchby, the violin teacher, is truly a treasure!! He's a violinist, philosopher & guide... Balaji J. (yelp)
NSM has the most talented and dedicated group of music teachers. I have trusted my son's musical education to NSM for over 4 years and we couldn't be happier. The staff is very friendly and knowledgeable. They also helped us with quality instrument rentals for my son's school band. I totally recommend them! Mili Zapata (facebook)
My 7yr old Cash loves taking drum and piano lessons from John Toni Peasley-Covert (facebook)
I have seen so much improvement in my child's piano playing. He is really enjoying himself now and looks forward to his lessons every week. Diane Harville (website)
New School of Music is a great place to get a professional music teacher. They set me up with one who met all my expectations. I want to thank my teacher for helping my singing voice to sound better than ever! Suzanne Janelle (google)
I think that New School of Music is a great place to take lessons because the staff is always friendly and encouraging. They inspire you to do better, and try harder, both in life and in your lessons.James Rice (google)
I really love the teachers at New School of Music. Each one is unique and can provide something different to each student. I've learned so much in such a short period of time. They really have the best of the best teaching there. R. Booth (google)
My daughter takes lessons at the Lilburn location. She plays the double bass. Drew is so excited and interested in my daughters development. He loves the Bass and plays different styles of music so my daughter is learning more than just technique. To me, it seems like music appreciation. The folks at New School are a pleasure and the rates are very affordable. JaNohn Bowen (google)
Great teachers! Friendly environment, and good for most ages (5+) Petal Anne (google)

BAND & ORCHESTRA INSTRUMENT RENTALS
SCHOOL INSTRUMENT RENTALS IN LAWRENCEVILLE, GA
---
New School of Music offers the most competitive school band and orchestra instrument rental program in Atlanta and North Georgia. You may rent your music instrument online or directly at our Buford, Lilburn, Dunwoody/North Fulton, and Fayetteville locations. New School of Music works directly with your school band or orchestra director to ensure the instrument is exactly what the your student needs. New School of Music rents flutes, clarinets, bass clarinets, alto saxophones, tenor saxophones, trumpets, trombones, french horns, baritones, percussion kits, bell kits, drum kits, violins, violas, cellos and double basses. Click the link below to learn more about our instrument rental program.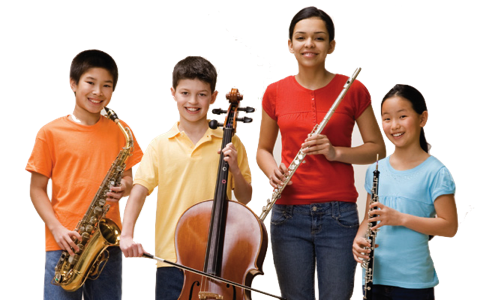 MUSIC INSTRUMENT REPAIRS
BAND & ORCHESTRA INSTRUMENT REPAIRS IN LAWRENCEVILLE, GA
---
New School of Music has a reputation for dependable, on-time repairs for virtually every musical instrument. We service brass, woodwind, percussion, and string instruments of all kinds—from student models to high-end professional instruments. Because we want all of our students and customers to reach their highest musical potential, we take great pride in helping you keep your child's instrument in perfect working order. Our personable, friendly technicians are members of National Association of Professional Band Instrument Repair Technicians (NAPBIRT), will give you an honest assessment of your instrument and the work it requires, and even give you helpful tips on how to keep your instrument in peak performance condition to minimize return visits to the repair shop. We have a frequent delivery schedule for our our facilities ensuring timely repairs for customers of our music centers and extension schools.